Toyota Pickup (HiLux)
Toyota Pickup For Sale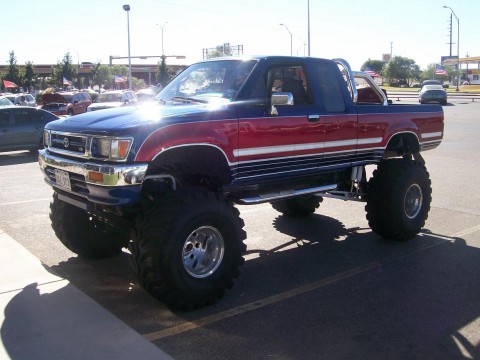 Toyota Pickup Truck
Toyota started pickup production as early as 1947. In this year they released a pickup named the SB. The vehicle however was released only in Japan and other Asian countries.
The first Toyota pickup awailable in the US was the Stout and later the HiLux – known simply as Toyota pickup.
Toyota introduced it's first 4 wheel drive pickup in 1979.
The BBC Top Gear show took an old heavily used 80s HiLux and did EVERYTHING they could to beat it up. But the verdict was that it was "virtually indestructible"
Lifted Toyota Pickup For Sale on eBay
No items matching your keywords were found.
Used 4x4 Toyota Pickup On eBay